EASYWALKER MILEY (2019)
Designing a mobility companion for children and parents
Granstudio designed the Easywalker Miley, a compact and light child stroller for the Dutch brand Easywalker. The sophisticated looks are combined with a great user-flexibility, to create the ideal companion for your daily mobility needs.
Easywalker is a Dutch stroller brand that has always focussed on creating strollers that invite people to go out with the child and discover the world. Daniel de Lange of Easywalker recognised that our mobility context is changing, and with that our needs for child mobility.
He asked Granstudio to use our knowledge of the future of mobility to reconsider what child mobility should be, and we used our know how to execute together with Easywalker our ideas for production. The Easywalker Miley is a first outing of this collaboration.
WHAT WE DID
In collaboration with Easywalker we defined a completely new vision on child mobility in the future context. Based on this vision we designed different ideas and concepts. We developed the design of the Miley into final surface data for production.
DEFINE : The process started with a thorough understanding of the context and its users, together with the design DNA of the Easywalker brand. The research consisted of gaining insights in child growth and development, and extended customer journeys and user scenarios in order to better understand potential pain points and opportunities for design.
DESIGN: Together with Easywalker we have completely redesigned the folding mechanism of Easywalker's most lightweight and compact buggy. A strong focus throughout the project has however always been on the human interaction between parent and child, parent and buggy, as well as child and buggy.
DEVELOP: The design values have been translated in multiple (3D-printed) prototypes, that have enabled the design team to evaluate, develop and refine solutions for design challenges such as the folding mechanism and seat execution. The first production models are presented on the Kind und Jugend exhibition: one of the biggest exhibitions in the world regarding baby and children's outfitting.
Modular Accessory Brand System
Miley has a unique range of modular accessories that enable a new type of freedom in both use and time. The system allows the user to not only personalize and upgrade Miley at the time of purchase, but also over time. The universal accessory clip attaches to both parent handlebar and child bumper bar, opening the way for infinite usage scenarios. Developed with especially the Asian markets in mind, this makes it possible for parents to use for example a smartphone in a safe way while strolling, but also to let the child watch a video.
Unique Multi-Use Companion
Miley is not an ordinary buggy: it is designed with a clear idea of its mobility context in mind, for people that are on the move. The innovative folding system has been completely redesigned to a more simple, robust, yet lightweight mechanism that allows to fold Miley in a split second with just one hand. The compact folded package can easily be carried around using one of Miley's carrying options: by hand using the designed frame handle, over the shoulder with the comfortable shoulder strap, or as a trolley making use of Easywalker's trolley extension.
Iconic Beauty
Easywalker is known for its durable strollers that offer great comfort to both parents and children. To extend this even further, Miley has been designed from the ground up starting from a child on throne concept. In the design this is expressed by a seat that sits on top of the sturdy frame and takes advantage of the full width of the buggy. The choice of materials and colors further emphasizes the difference between the hard frame parts, and soft seat parts.
OUR VIEW
Going out with a child is to start of a journey full of surprises. We believe that the design of a stroller should accommodate the unpredictable needs that come with that. A more 'open-ended' system design approach is therefore required, with many components and accessories that allow to adapt your stroller to your specific needs and behaviour.
DISCOVER RELATED PROJECTS
Our first investigation into autonomous vehicles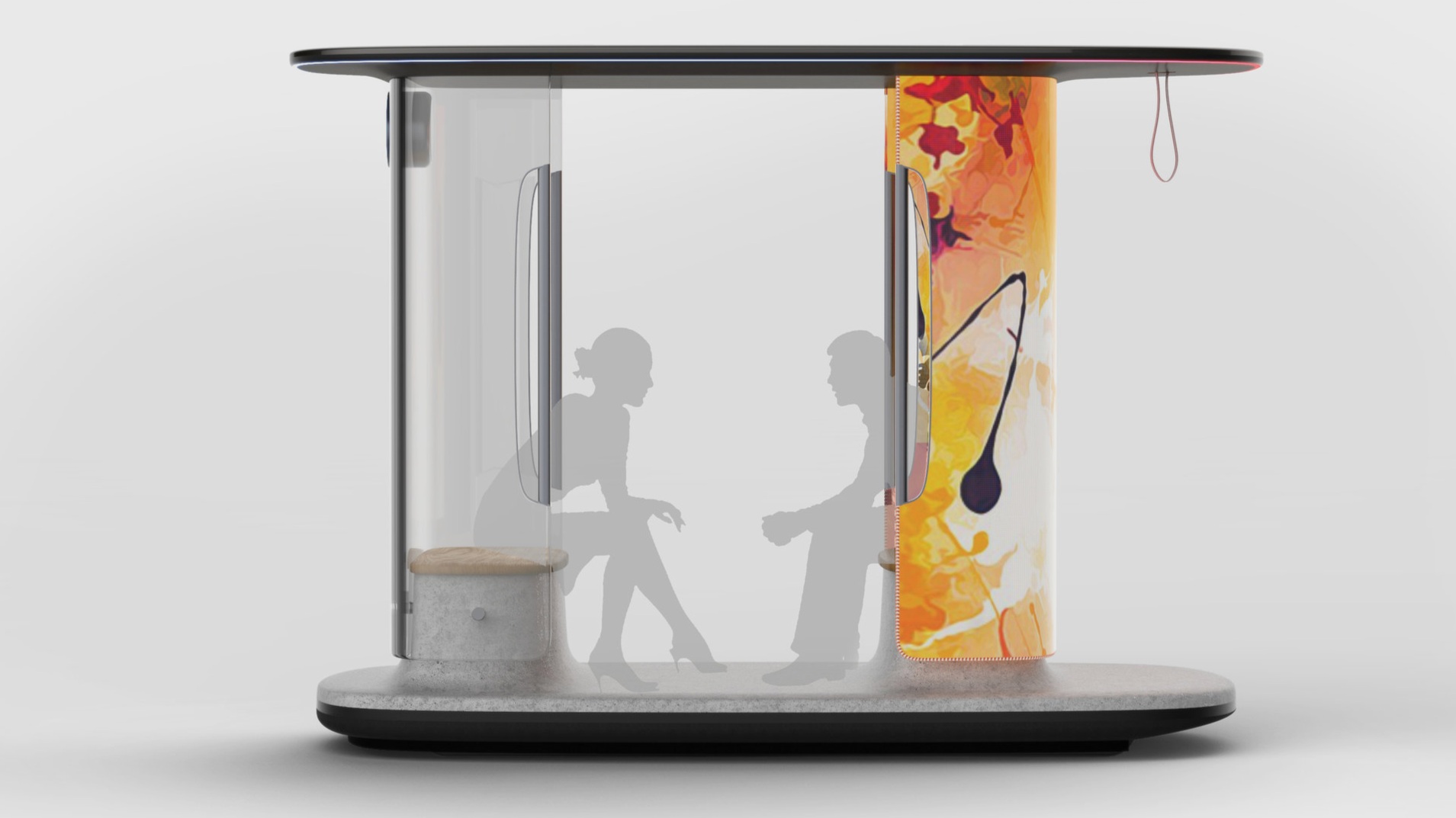 Redefining autonomous micro mobility
on how to fit cars within multi modal mobility