GENK MOBILITY STUDY (2016)
Sustainable transport in a dispersed city
This project is developed as an entry for an urban design competition. For its design, we teamed up with 51N4E, Tractebel, and Mobility in Chain. The team was appointed as one of four laureate teams.
THE START
Genk is looking for a new, sustainable transport model that underpins the peculiar spatial composition of the city.
Genk is an atypical Flemish city where a quite specific history has led to an unusual spatial structure and a socially differentiated fabric. It is characterised by a polycentric urban structure with extremely heterogeneous focal points and diverging forms of connectivity. At the time, the city was looking at a reorientation of economic activity, with new urban dynamics as a consequence.
A crucial element is the design of a sustainable transport model, which underpins the specific spatial composition of Genk and enhances the connectivity between people and the various parts of the city. The station and the flanking Europalaan should become a paragon of new, green mobility, and be a catalyst for the launch of new and innovative transport projects.
WHAT WE DID
We developed a clear mobility vision for the city, drafted transition scenarios, and elaborated specific cases matching mobility and space.
DEFINE: A couple of site visits and the briefing of BWMSTR gave us a good base to kick off. As a team, we further investigated the spatial configuration of the city and analysed traffic flows. Granstudio's main focus has been maintaining a high quality of mobility experience. We discovered that Genk's centre is characterised by a stretch of 800m between the station and the very popular shopping mall. For this distance, no good solutions are at hand. It is too short to take the bus, a cab, or rent a bicycle, but too long to walk, especially in bad weather or carrying heavy bags.
DESIGN: Our design is an overlapping network of 4 interventions, each focusing on a different area, mobility means, and field of transition. Together they form a vast framework for the future of Genk.
Granstudio mainly focused on bridging the gap in the mobility experience, investigating the potential of an integrated mobility intervention in several areas. This ranges from research on the vehicle itself, as well as the business model behind this system, the public space that can produce it, and the potential of such an installation for programmatic connections between Genk's dispersed centralities.
DEVELOP: We were appointed as one of four laureate teams, but our design did not make it to reality.
OUR VIEW
Only when focusing on a continuous qualitative user experience, we can generate new insights. Coming up with new mobility means (vehicles, services, platforms…) always has its origins at the user.
DISCOVER RELATED PROJECTS
Our second investigation into autonomous urban mobility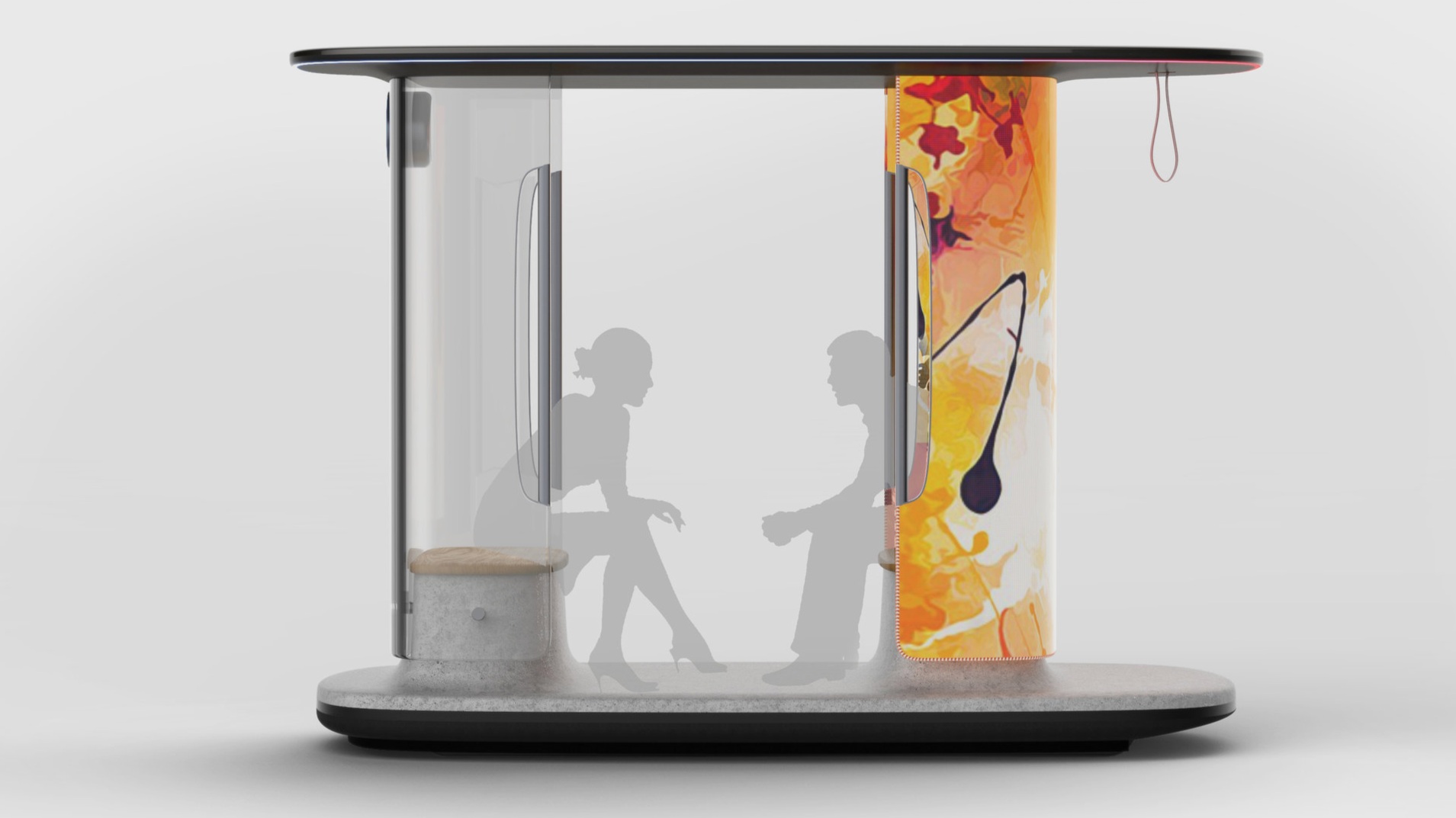 Third investigation: Redefining autonomous micro mobility
on how to fit cars within multi modal mobility