GRAMMER VISION CONCEPT (2018)
Designing an interior for endless possibilities
For Grammer AG, a leading interior component supplier, we defined a vision on how car interiors might look for the next generation of cars with Level 4 Autonomy.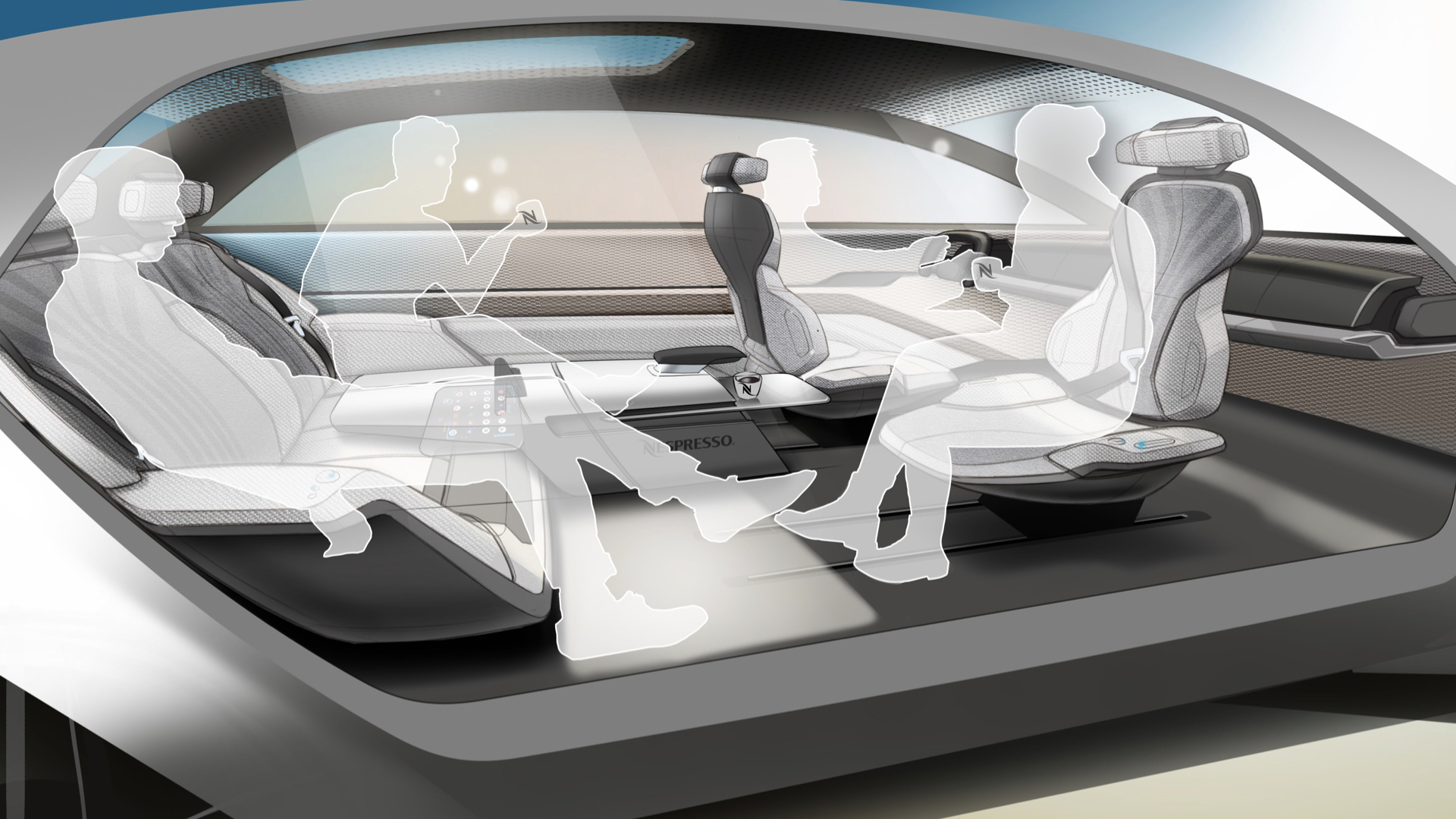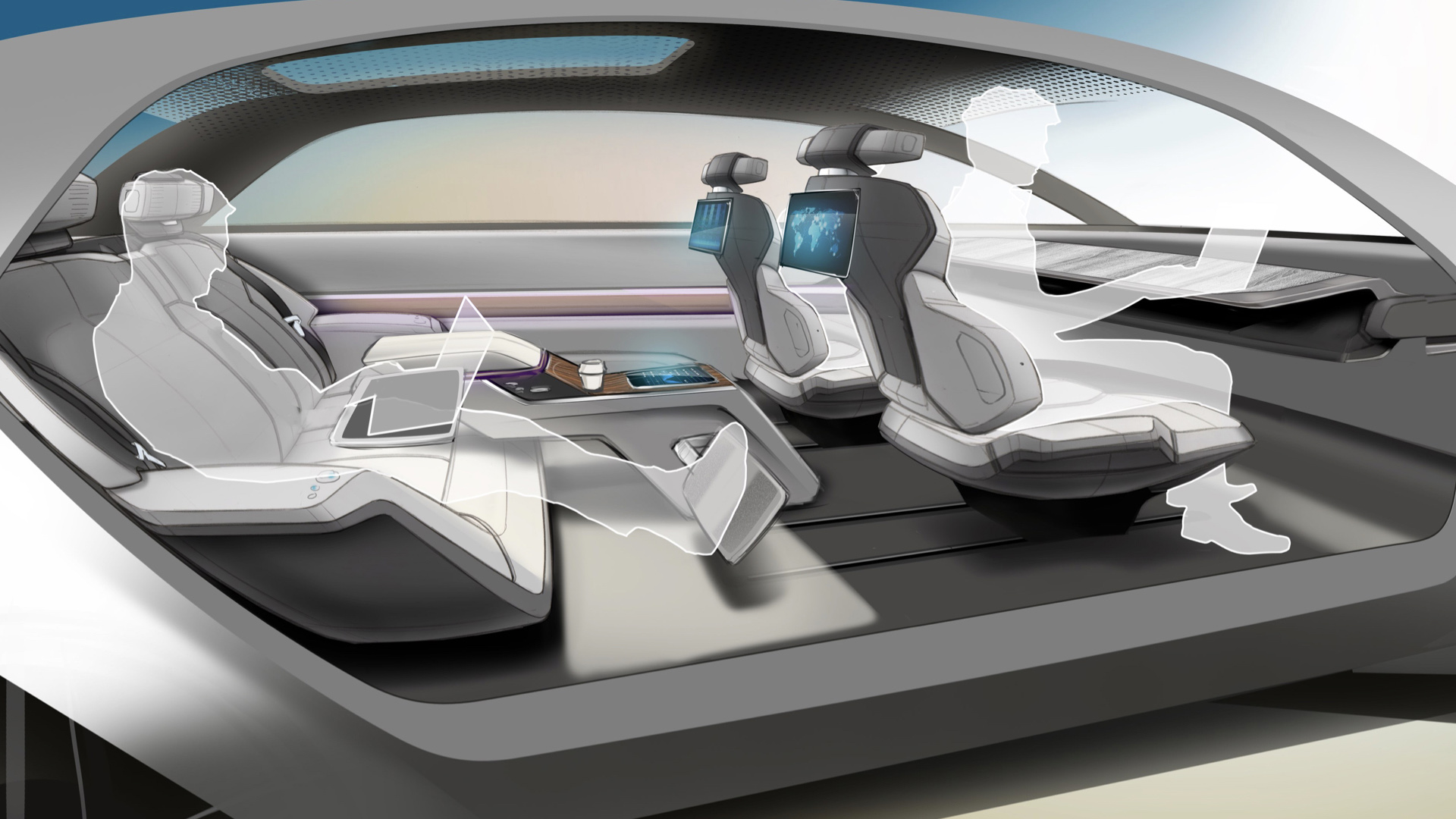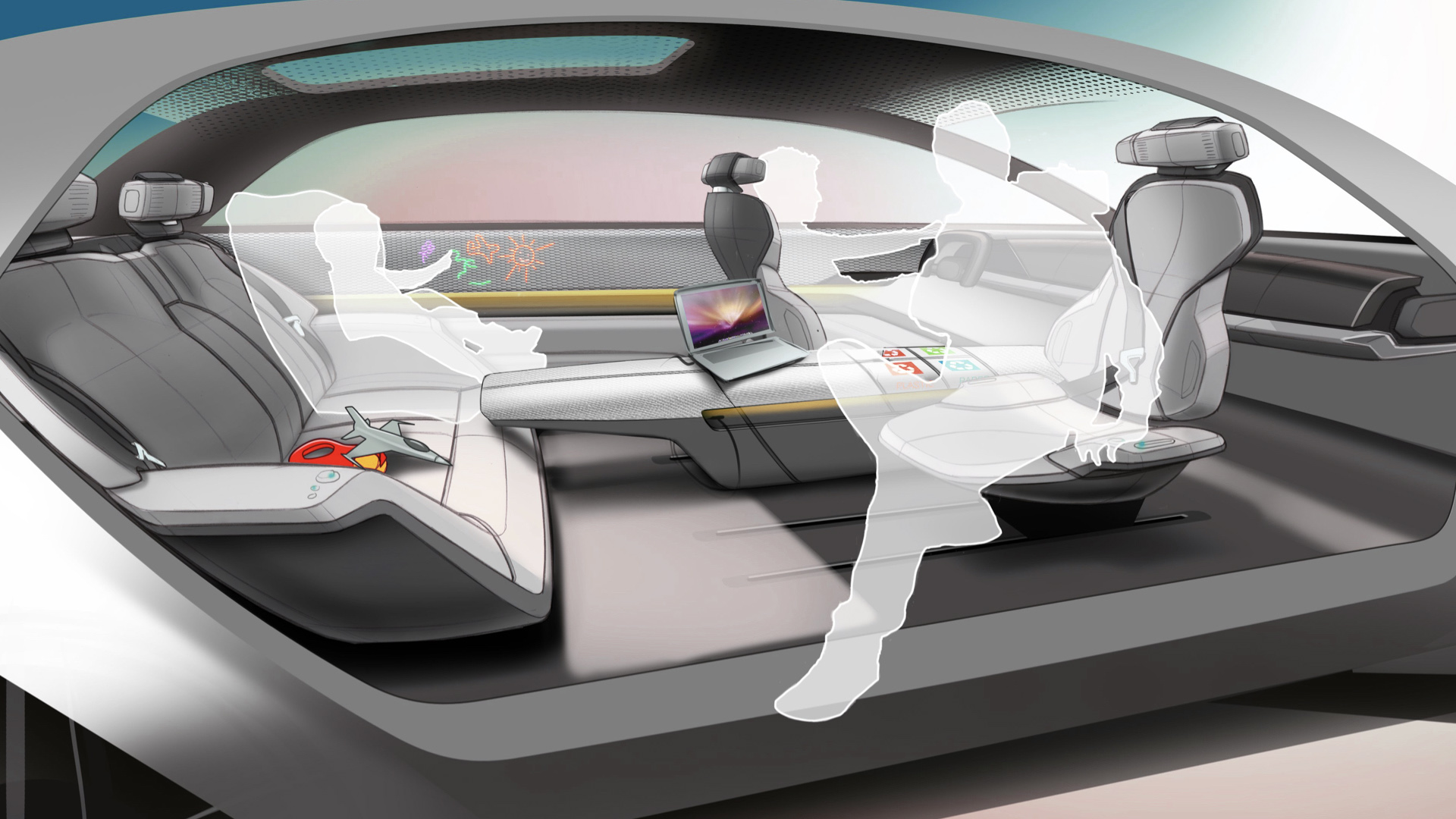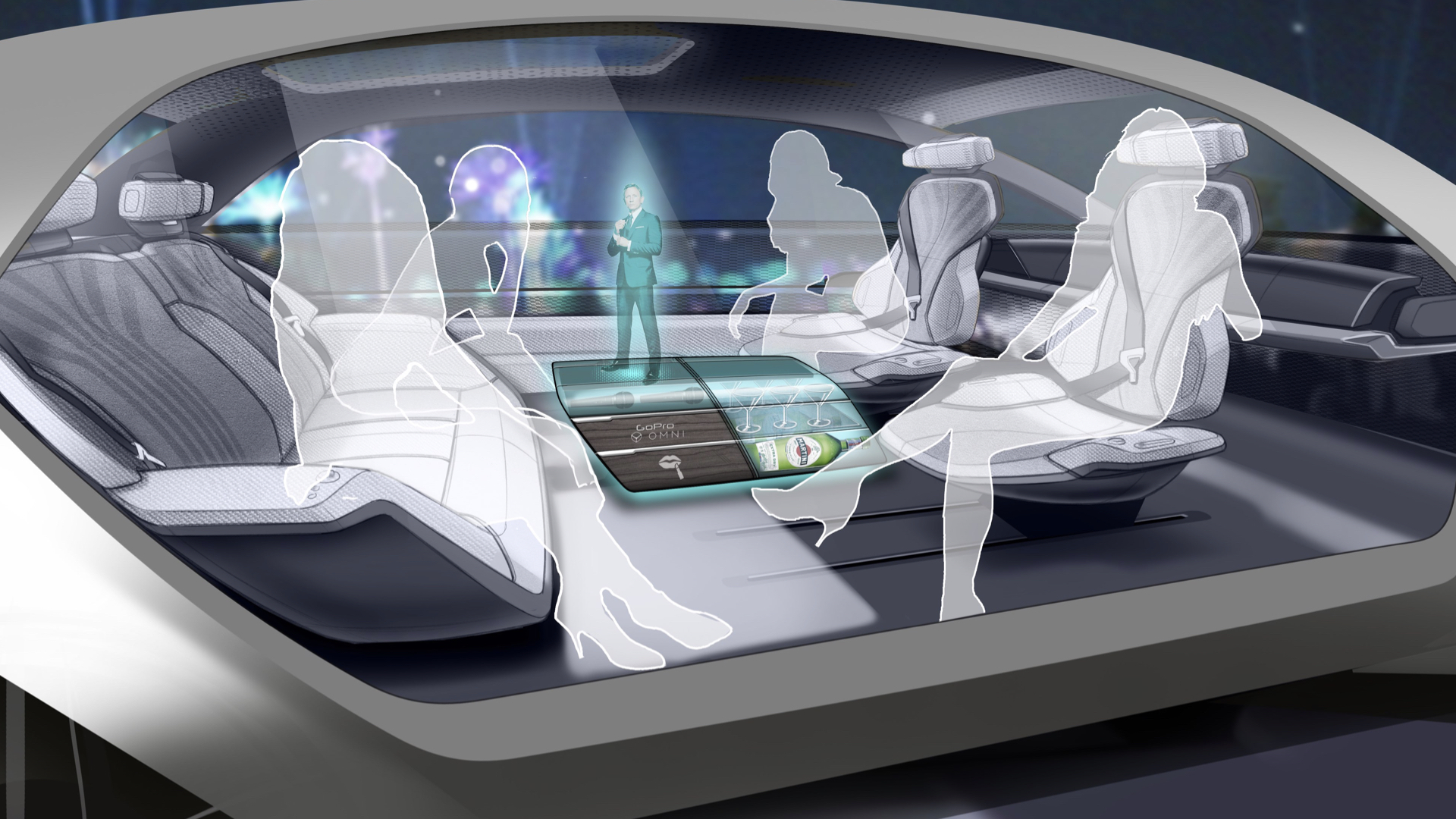 THE BRIEF
Create a feasible vision and product ideas for the next generation of autonomous car interiors.
Grammer is a major supplier for car interior components and seats. Confronted with the rapid changes that the industry is undergoing, they asked us to create a vision and concrete product ideas for the next generation of car interiors. What will be relevant in car interiors of the future? What contents and components will be needed? The goal was to both look ahead but at the same time be feasible for production.
WHAT WE DID
We defined a concept vision for Grammer and used this to define new contents for advanced car interiors.
DEFINE : We first studied in depth the future context: What will actually be possible from a technological and legislative point of view in 5 years from now? And what does this mean for the behavior and desires of future car drivers and passengers? We translated this into the main driving forces that will shape the definition of car interiors for the near future, developed user scenarios to get insight into the desired user experience and defined ideas and product contents that can enable this experience.
DESIGN: Focus was on the generation of ideas and not styling. Thus we limited the project to visualizations that combined the different ideas into 1 interior proposal.
DEVELOP: No development activities were carried out other than engineering verification to guarantee the technical and legal macro feasibility of the proposed ideas.
OUR VIEW
Within the future framework of Level 4 autonomy, the car interior will partially shift from a 'place to ride' into a 'place to reside'. This means also a shift from the predictable driver/passenger behavior towards an increasingly unpredictable behavior of car 'inhabitants'. As designers we should respond to this by designing interiors as open platforms full of possibilities rather than designing interiors that oblige users into a pre-defined behaviour.
DISCOVER RELATED PROJECTS
Flexibility in Interior design applies
Simple Interior Design applied to an ultra efficient family car
Interior design for the Chines market