IUGO (2014)
Defining the archetype of a 'driver-embedded' vehicle
The IUGO is our second investigation in collaboration with Accenture into what autonomous technology and electric drivetrains can mean for shared urban mobility.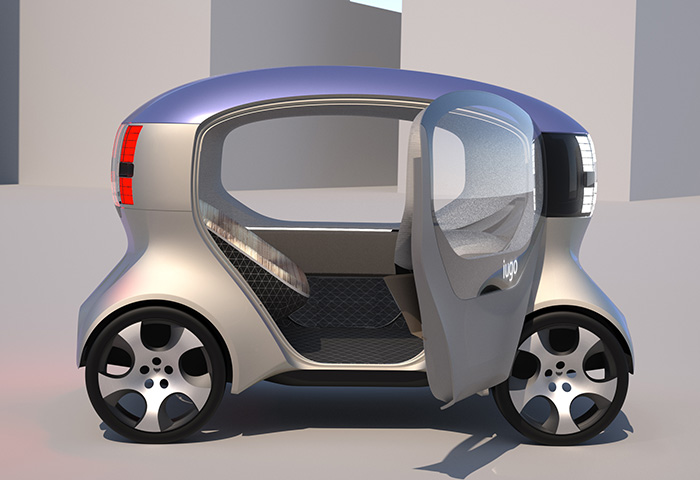 THE BACKGROUND
The Iugo project builds on the PubliPod research project, our first investigation into ideal shared urban mobility.
With the PubliPod project we had investigated what the archetype should be for autonomous shared urban vehicles. The iugo project used the collaboration with Accenture to deepen this subject and at the same time make it more feasible, both from a technical point of view but as well as from a business point of view.
WHAT WE DID
We defined the product and service contents, the technical concept and created a first 3D modal for evaluation.
DEFINE : We started from the deep insights we had gathered with our sister office Reframing Studio into what mobility will mean to people in the future. We used this to develop scenario's and ideas that were translated into a technical concept.
DESIGN: When designing, great care went into the relation of the vehicle with the user. There is a clear amorphous feeling to the design with interactive 'eyes' that allows users not only to identify with the vehicle but also interact with it. We called it a 'driver-embedded vehicle'. We believe that it is extremely important that the presence of driverless vehicles within our environment leads to more human presence, not less.
DEVELOP: Based on the technical concept and design we developed a first math data, keeping into account the technical macro-feasibility.
OUR VIEW
What counts is not so much the autonomous technology, or the electric drivetrain, but how it allows us to create a user experience for car sharing that is superior to driving yourself. That is where the true value of those technologies is found.
DISCOVER RELATED PROJECTS
Our first investigation into autonomous vehicles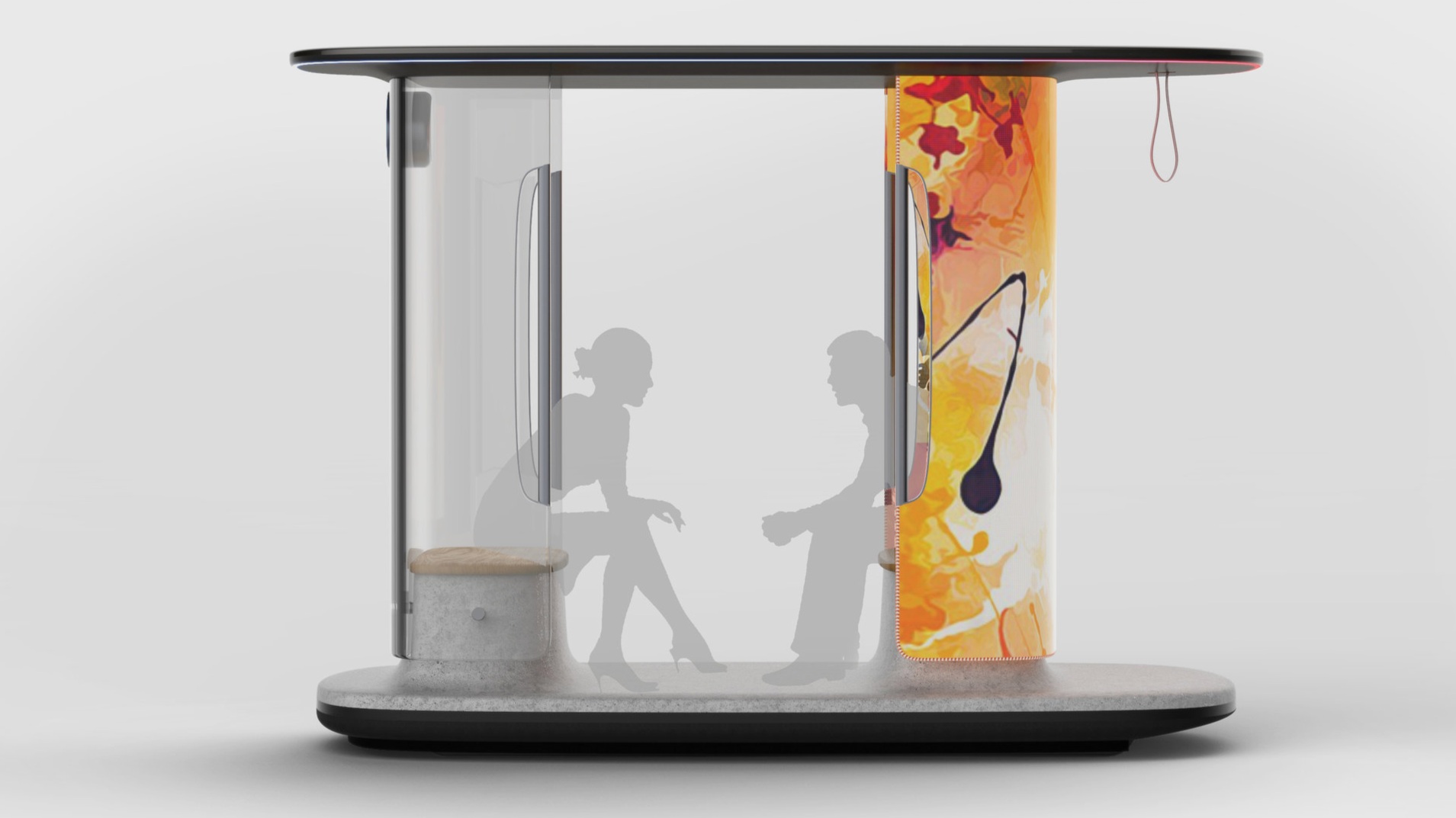 Redefining autonomous micro mobility
on how to fit cars within multi modal mobility