LIGHTYEAR ONE (2019)
Designing a super efficient family car that charges under the sun.
Granstudio used its expertise in performance design to style the Lightyear One, an ultra aerodynamic family car that recharges under the sun through embedded solar panels.
BACKGROUND
The first car from the Dutch startup Lightyear, from the team that won the World Solar Challenge.
After winning the World Solar Challenge with the experimental solar family car Stella, part of the Dutch team behind it started to dream about world's first street legal solar family car that comfortably fits 5 persons on their daily journeys. They created Lightyear and partnered with us to design the Lightyear 1, a solar family car that should appeal to a broad public. Because in the end that is the core of their vision: move people in harmony with nature.
WHAT WE DID
We were involved in the early stages of concept definition and responsible for the complete exterior and interior design, including the development of final math data for production.
DEFINE : We understood that this project could only succeed through our holistic and user driven approach that defines user interests, packaging, styling, aerodynamics and feasibility in synergy with each other. The key challenge hereby was to develop an attractive car that sits a family of 5 with an energy efficiency that is unseen in this category so far, combine it with 5m2 of solar panels on the car's roof, create good proportions and make it feasible for initial low volume production.
DESIGN: The exterior design is a hyper aerodynamic shell (Cx value of 0.20!) with 5m2 of solar cells, that visually transmits the harmony by which this car can move in nature. Strong graphics assist in balancing proportions and volumes, and convey a feeling of protection to the lower area of the car in line with Lightyear's 'Go Free' brand feeling . The interior is reassuring and simple and does not impose itself, in order to further enhance that feeling of freedom.
DEVELOP: We developed the final surface data for the exterior and interior, integrating all the technical and legal requirements needed to produce the car. Specific attention was given to the choice and integration of lightweight materials into the interior design. This helped to keep the weight of the car low, while at the same time offering more opportunities to create unique upholstering for the car interior.
OUR VIEW
Performance, and more precisely energy efficiency, should be at the center of any kind of vehicle that wants to improve our mobile future. How well a vehicle performs in harmony with nature and society should be our new point of reference.
DISCOVER RELATED PROJECTS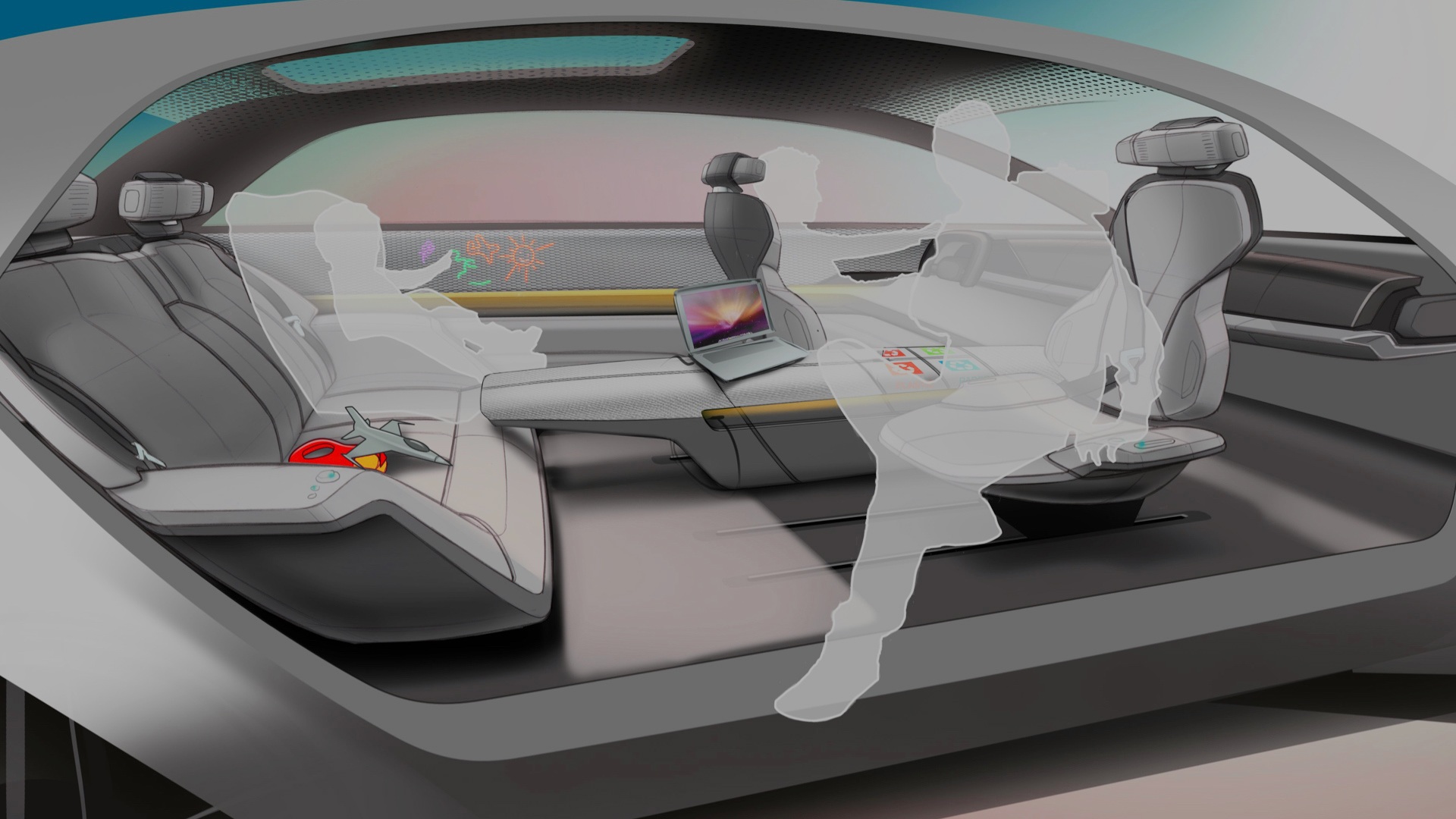 More on 'open ended' interior design
Performance Design for pure driving
How cars fit within a multi modal mobility future