MULTIMODAL HUB (2019)
Redefining Park & Rides for a multimodal mobility future
The multimodal hub is a mobility service infrastructure to switch seamlessly between the car and different modes of transport, allowing to make city centers car-free.
THE CHALLENGE
Make the change of vehicle more attractive than entering with your car in the city.
Many cities are very committed to improving liveability with enhanced traffic organisation, new pedestrian areas, local bicycle sharing platforms… A major challenge, however, is to keep cars as much as possible out of the city centre. Current peripheral Park & Ride facilities promoting such behavior are not very successful and are often – let's face it – nothing more than a classic parking lot with a bus stop. How can we change this and make the switch actually more attractive than entering the city with your car?
Granstudio proposed to develop this challenge as a master thesis at Turin's faculty of architecture. The close collaboration was led and performed fully under our studio's expertise.
WHAT WE DID
We were involved in the early stages of concept definition and responsible for the complete exterior and interior design, including the development of final math data for production.
DEFINE : Because it fits the described urban profile perfectly, we picked the city of Ghent (Belgium) as a concrete setting. Our proven methodology consisting of future context studies, site visits, driving forces and future user scenarios were all performed with a major focus on the highest user experience possible. The gained insights and principles were condensed into an innovative architectural design, made to measure for Ghent.
DESIGN: The result is a concept study for a new architectural typology that evolves the known park&rides into a multimodal hub. At its core is a synapse structure with plentiful drop-off docks that guarantee the flow of vehicles. In combination with automated parking, this allows to leave your car behind right where you hop on your next ride. The floors below are designed to being repurposed once private carsharing and more efficient parking will free up floorspace. Because electric vehicles don't create fumes or noise, secondary functions for the neighbourhood can blend in much better and create a harmonious combination of vehicles, services, infrastructure, and people.
DEVELOP: The research project was developed into a book.
OUR VIEW
Especially in cities, the role of the car should be reframed as part of a much wider mobility system. The only way to achieve this is that changing modes can be done so fluent that it is much more desirable than driving your car into the city and looking for parking. Designing a space that fully stimulates this, is almost like solidifying an optimised user journey, while maintaining enough resilience to not rule unpredictable future possibilities out.
DISCOVER RELATED PROJECTS
The project that served as backdrop for the Multimodal Hub
The type of vehicles you can switch to in the hub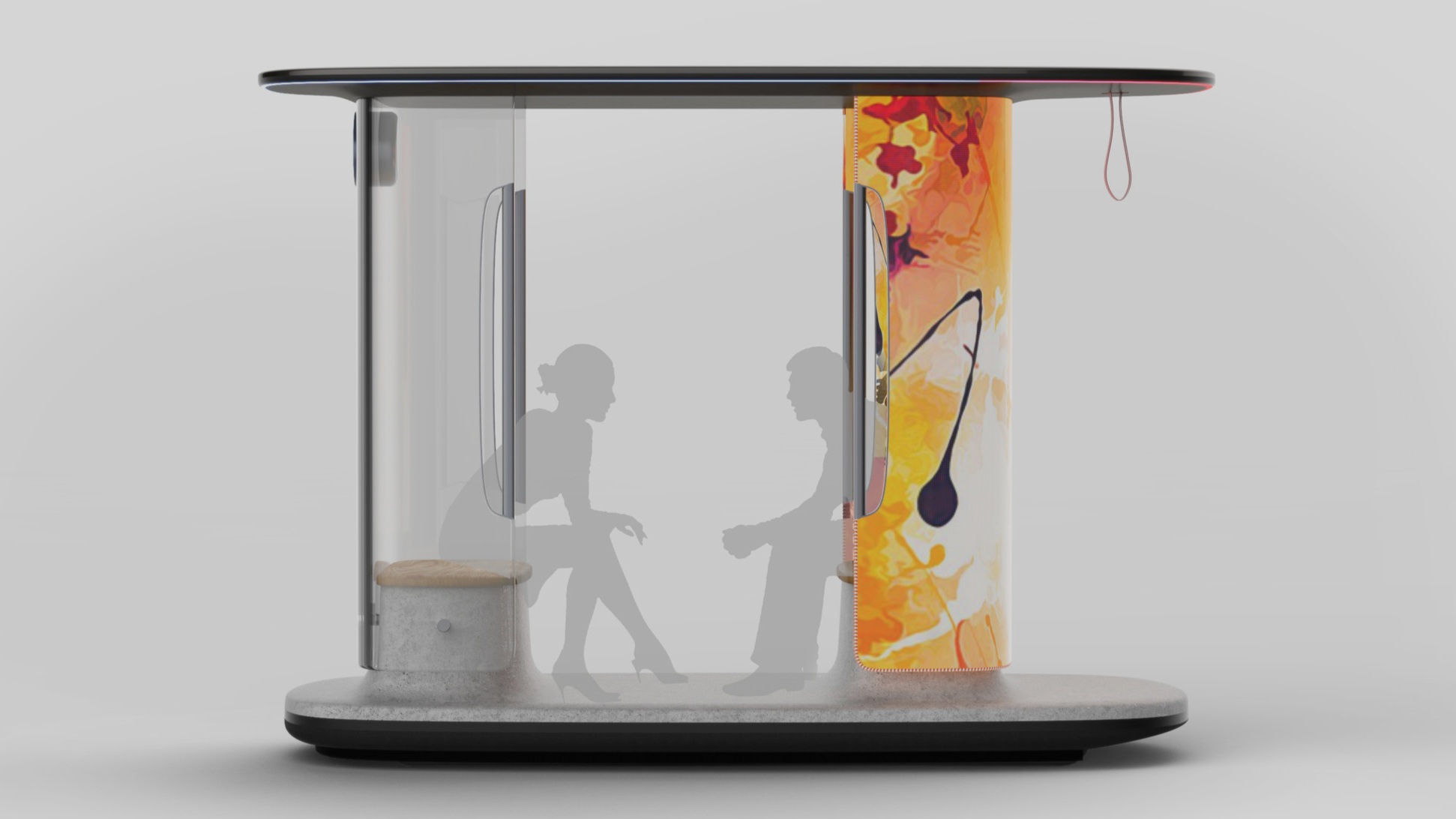 Innovative micro mobility for the city center