PUBLIPOD (2012)
Defining the archetype of shared urban mobility.
The PubliPod was our first investigation into what autonomous technology and electric drivetrains can mean for urban mobility.
THE START
Reframing urban mobility for a future with unforeseen technological possibilities.
Publipod dates back to early 2012. Driverless technology was still in its infancy. Applying this technology to existing cars and vehicles was definitely a logical reaction, but we have always been more interested in the bigger picture.
What can this paradigm shift mean to urban mobility? How can it change the quality of our living environments? We wanted to use this as an opportunity to reframe our mobility behavior, rather than 'upgrading' existing vehicles.
WHAT WE DID
We defined a new shared mobility service and the vehicle to fit it. We developed a set of images to communicate the concept.
DEFINE : We started from a field research whereby we didn't just focus on a vehicle but on the interplay between the city (the context), the vehicle (autonomous and electric) and the user (with his mobile device). It is that combination that was unique and the true enabler for new ways of mobility. We identified the sharing of vehicles - then not yet a common idea - as the catalyst for a new type of mobility. Subsequently we define what a vehicle should ideally look like to support this.
DESIGN: We created a design that started from the idea of creating the least possible 'interference' with the city center, very different that automotive design that to the contrary tends to impose itself as much as possible. To perform better, we created a symmetric vehicle, creating valuable advantages both in terms of maneuverability (2 way driving) and cost (half the mold investments).
DEVELOP: We developed a 3D virtual model that took into consideration macro technical feasibility.
OUR VIEW
When designing mobility systems we must not deny the individual sense of freedom that is at the core of the existence of cars, but it should have the capacity to liberate it again. One key is that we do not just focus on designing a vehicle, but move towards a holistic experience of our mobility. This means creating beauty within mobility: all the different aspects of our mobility connect in a coherent way with each other into an enjoyable, fluid experience.
DISCOVER RELATED PROJECTS
Our second investigation into autonomous urban mobility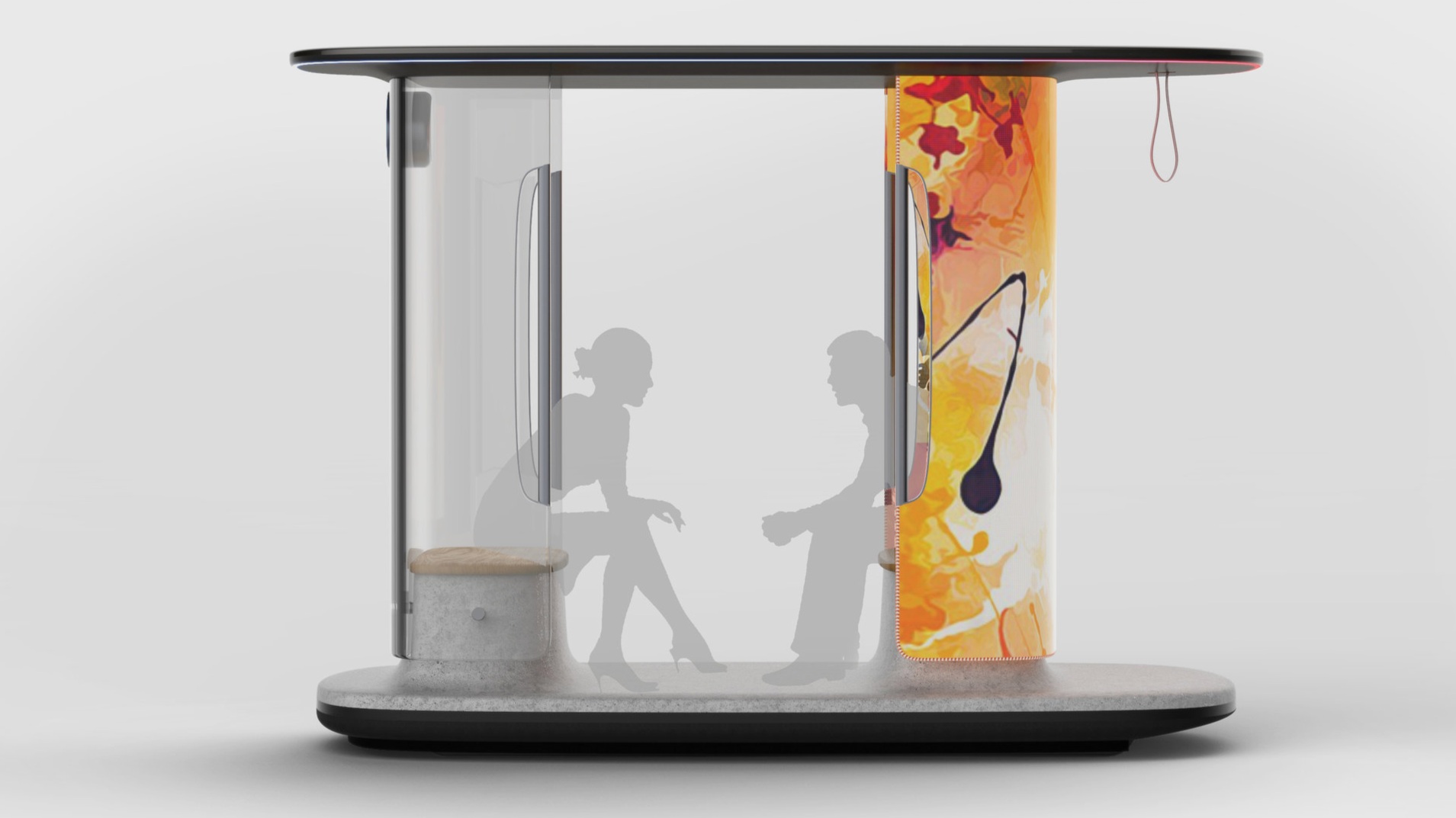 Third investigation: Redefining autonomous micro mobility
on how to fit cars within multi modal mobility